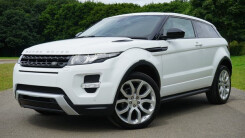 Auto Loan Rates - Effective 05/01/2023
Minimum amount to borrow $5,000
New Auto Rates
Term *APR as low as
0-36 Months 4.99%
37-60 Months 5.49%
61-72 Months 5.99%
73-84 Months 6.49%
Used Auto Rates
Term *APR as low as
0-36 Months 5.79%
37-48 Months 5.99%
49-60 Months 6.49%
61-72 Months 6.79%
73-84 6.99%
Refinance Auto Rates
Term *APR as low as
0-36 Months 5.79%
37-48 Months 5.99%
49-60 Months 6.49%
61-72 Months 6.79%
73-84 Months 6.99%
Contact Credit Union for terms and conditions
There's nothing like the freedom of owning a new car, and it feels even better when you know you have financed your new car through your credit union, (dealership purchases only). Our rates are among the lowest you'll find anywhere. Don't delay, apply today! A complete Automobile Loan Application Packet consists of the following documents:
Two most recent paystubs
If applicable please submit proof of monthly retirement income.
Most recent W-2 (If self-employed please submit two most recent tax returns)
Vehicle purchase order
Proof of Insurance with NSLFCU listed as lien holder
Rates and currents offers and are subject to change.
*APR = Annual Percentage Rate. Your actual APR will be determined at the time of disbursement and will be based on your application and credit information. Rates quoted assume excellent borrower credit history. Not all applicants will qualify for the lowest rate. The rate you receive on your loan will be the rate in effect at the time of loan disbursal.